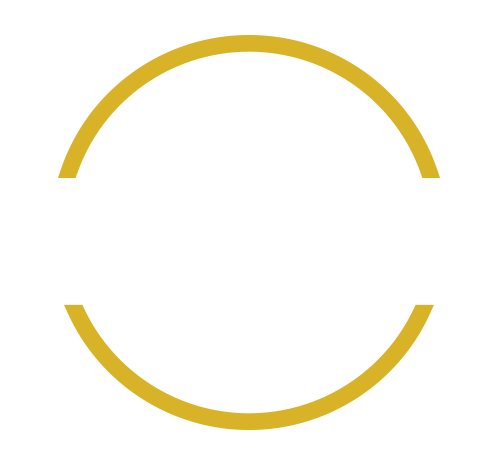 THE ULTIMATE
LEARNING PATH
TO BECOMING A
SUCCESSFUL HR


An analytical evaluation path aimed at identifying your professional profile with the objective of offering each participant an opportunity to unlock his or her true potential.
Explore successful best practices in HR and gain a wealth of knowledge and experience from the experts.
An authentic learning by doing project assignment with the direct input of HR Managers.
Projects will be published in the HRC book series, edited by (FrancoAngeli Editore), with an official presentation during an HRC Meeting attended by hundreds of HR Managers.
The final part of the learning journey concludes with a festive awards ceremony, during a flagship HRC Group event. HR Directors and Managers award students with an official recognition and book.
The Talent Academy learning path is the first step in terms of professional HR guidance in the HR field that allows participants to take part in workshops. All learning labs are dedicated to HR trends (Professions, skills, etc.) the labour market, the dynamics that define access and corporate world inclusion, with a specific focus on the world of Human Resources, with direct contact and participation of HR Directors and HR Managers from large companies.
The module aims to provide participants with greater awareness of the world of HR, define self-assessment tools and skills and improve techniques for active research of their professional career within an HR department.
Knowing more about effective communication, web reputation, and personal branding enable participants to explore strategic skills helping them to approach the business world with all the necessary tools. The labs provide valuable team exercises to improve personal and professional development, providing students with a winning strategy.
This module also foresees tutorials that explore group and individual assessment activities and look at specific HR areas to focus on in the initial stages of a career development path. The assessment also aims to help students define ad-hoc projects to work on throughout the entire HRC Talent Academy experience.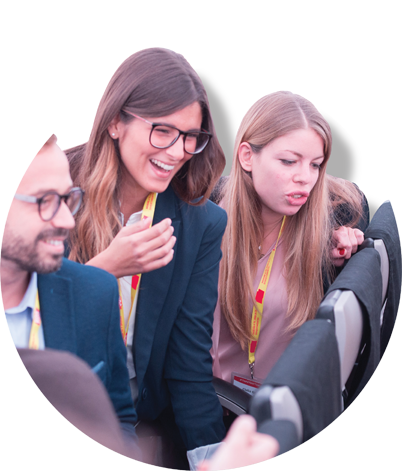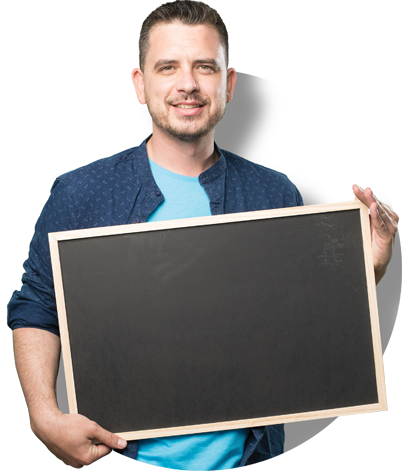 The Company visiting tours are made up of lessons inside company HQs that provide participants with the HR skills necessary for the future. During the lessons, HR Directors share their best practices enhancing participant knowledge and know-how.
DISCOVER MORE WITH HR MANAGERS AND LEARN FROM THE BEST.
The Project Work assigned by HRC's network company members to participants is an authentic learning by doing assignment that allows them to put their new acquired knowledge and skills into practice. This "Learning by doing" journey is an ideal "intro" for participants wishing to obtain a leading role in an HR Team in a prestigious national or multinational company.
LEARNING IS CAPITAL TO USE IMMEDIATELY.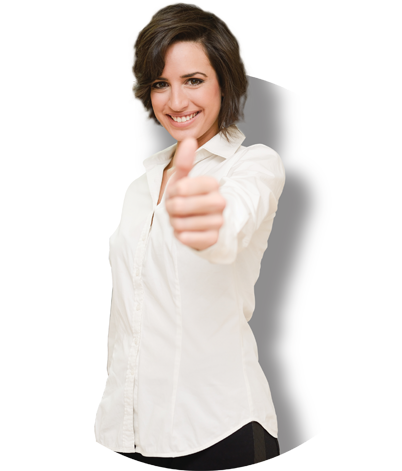 The HRCommunity book series has a cutting-edge experience that is strongly linked to the business world and business in general. It is a solid and excellent reference point for anyone who, for different reasons, is interested in Human Resources and Business: Entrepreneurs, Managers, Consultants, Academics, etc. The foundations of this book series is based on a real need that all HR Directors have expressed which is to gather, give value and share field experiences from within the most prestigious companies.
YOUR NAME AMONGST THE VOLUME'S AUTHORS.
The HRC Talent Academy Project Work carried out reaches it crowning moment in the presence of the Academy Faculty. The Academy participants are given the opportunity to stand out and shine by presenting their projects to expert HR Managers and Directors, demonstrating their new found knowledge and skills ready to be put into practice in future internships.
PROMOTE YOUR TALENT BY SUBMITTING YOUR PROJECT WORK DIRECTLY TO COMPANIES.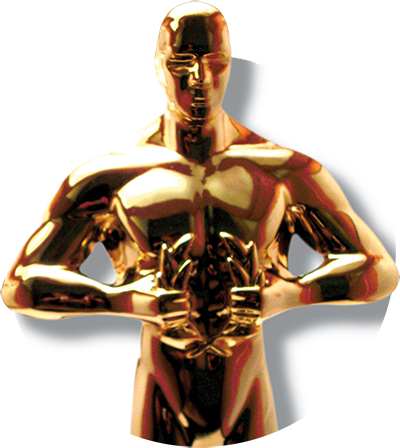 The final part of the learning journey concludes with a festive awards ceremony, during a flagship HRC Group event. HR Directors and Managers award students with an official recognition. Students will also receive a copy of the book in the FrancoAngeli series containing the Project Work elaborated within the course.
YOUR FIRST GREAT GOAL TO ACHIEVING A SUCCESSFUL CAREER.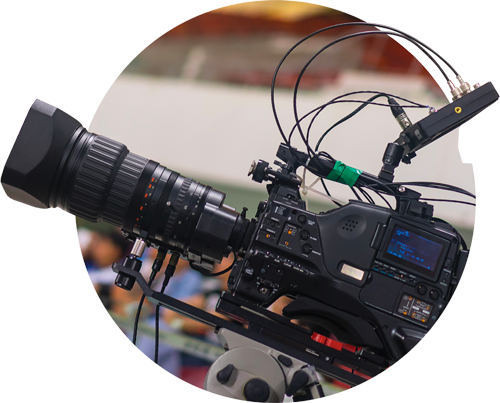 HRC Talent Academy provides you with an array of opportunities to discuss, share and explore with HR Managers and Professionals from around the globe whose expertise and know-how can help you to address the pressing questions in your organisation. Our mix of top events are exclusive to the Community and are held in leading business locations.
SIDE BY SIDE WITH THE BIGGEST ITALIAN AND INTERNATIONAL NAMES IN HR.
BEYOND TRADITIONAL TRAINING METHODS
A LEARNING BY DOING PROGRAM INSIDE COMPANY HQs
Fuelled by its exclusive Network of leading organisations, managers and HR practitioners, HRC Talent Academy is an outstanding learning path that differentiates itself from others.
YOU WILL BE GUIDED ALONG A PROFESSIONAL GROWTH PATH AS A HR TALENT THROUGH:
an experiential training path;
practical lab sessions with leading opinion leaders and top managers from international and national companies;
masterclass tours in top organisations.
participation to exclusive events organised by the HRC Group, the first Business Community of Companies and HR Practitioners from leading national and international organisations;
In the final stages of the course, the project work carried out will be presented to the Academy Faculty of expert HR Directors and Managers. All projects will be published in a book in the HRC – FrancoAngeli series dedicated to the Academy project.
MEET HR MANAGERS ONE-ON-ONE
Over the last year, it has become increasingly evident that the global crisis, digitalisation and the rise of competitive markets are swiftly changing and transforming the way organisations are facing their daily challenges. As the new era of 4.0 is about to unfold, companies need to be ready to react with all the necessary tools and competences that are necessary to deal with all the changes that are occurring. Be the future changemaker in HR:
Make Human Capital your key asset and develop your know-how and insights with best practises from our experienced HR Managers and HR Directors.
Join HRC Talent Academy!
UP TO DATE MAPS TO NAVIGATE IN FLEXIBLE MARKETS
HR MANAGEMENT INTEGRATION
How to integrate and innovate HR processes
Integration between HR Management and Business Strategy is a top priority in today's large corporations. Strategic HR Management may be defined as the link between strategic objectives to achieve organizational effectiveness through innovation with a flexible approach.
PEOPLE ENGAGEMENT
Involve employees to drive innovation and growth
Companies who have an effective employee engagement strategy are more likely to attract and retain the best employees. Successful organizations have employee centric strategies and therefore behaviours.
CHANGE MANAGEMENT AND HUMAN CAPITAL
Leading in a continuously changing environment
Understand the origins of organizational changes, interpret its dynamics at company and individual level, learn how to guide and manage the different change phases using both hard and soft skills and tools.
HR ETHICS
The role of HR in driving Ethical behaviors in business
In the past few decades the relevance of HR in driving ethics and CSR programs has grown substantially. Ethic values have become the backbone of many strategies to foster clear and open communication. HR Professionals are becoming the ethical and moral role models. Fairness and equity in the decision making processes are the «true leader» essence that influence every aspect of any organization.
HR DIGITAL COMMUNICATION
From storytelling to social networking
Storytelling and social networking are essential strategic levers of corporations that look for the development and engagement of their people showing them a sense of belonging and making them true change agents.
HR DIGITAL TRANSFORMATION
From team management to AI and Robotics
HR is facing the dual challenge of identifying and developing new skills and competencies while redefining key processes aligning them to the new digital landscape.
"LA STRADA CHE PORTA ALLA CONOSCENZA È UNA STRADA CHE PASSA ATTRAVERSO BUONO INCONTRI"
B. SPINOZA
MINDFULNESS FOR HR TEAMS
Get your mind and spirit in shape to manage your team
Mindfulness is gaining relevance in corporate L&D programs to improve concentration, focus and emotional intelligence that lead to a better professional performance as well as increasing wellbeing.
HR ANALYTICS
HR Data as the strategic foundation of business analysis
Math, statistics and data modelling applied to HR data to identify relevant information ready to be used in predictive mode to make data driven decision.
HR BUSINESS INTELLIGENCE AND STRATEGIC WORKFORCE PLANNING
Define the job profiles of the future
How to use data with Business Intelligence tools to identify current workforce needs and project them into the future with a strategic approach.
Defining the job profiles of tomorrow will allow organizations to be ready for the next wave of transformation.
The HRC Talent Academy is aimed at young talents who wish to enter the world of Human Resources with a solid background of experience in the field, and having accomplished a learning by doing path. The latter is not obtainable through other training initiatives and masters; therefore, they are not to be considered as alternatives to the HRC Talent Academy path, but possibly preparatory.
The six-month course will be launched in May 2019 and concludes with the Report Back Session in which participants will be awarded and the project work developed by students will be presented to the Academy Faculty.
Masterclasses will take place in the network member companies.
Entries must be received by completing the online form
HRC Talent Academy provides Network member companies with discounted opportunities for scholarships (up to a maximum of 50% off the total fee). Network members are free to decide how to identify feasible scholarship candidates amongst the enrolled participants.
HRC Talent Academy facilitates a number of internships in our Network member companies, the latter may put forward candidates based on a careful evaluation amongst those enrolled.
The Talent Academy invites HRC network companies to consider any placement opportunities available in their organisation.
– € 2.980 + VAT upon confirmation of admission
– € 11.920 + VAT 15 days prior to start date
The fee includes: didactical materials, masterclass participation, assessment and coaching, participation to HRC Best Practice Tours, Top Events and carrying out of Project Work.
BE PART OF OUR HRC WORLD!
Don't miss out on a chance to be part of the HRC Network events in which you can participate to an assessment session and meet leading HR Managers from our Community!
DISCOVER MORE ABOUT THE OTHER PROGRAMS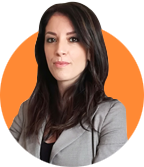 For further information, please contact:
Alessia Lantieri
Coordinator – HRC International Academy
EMAIL: talentacademy@hrcacademy.it
CELL PHONE IT: +39 370 129 6212